Suggested Measurements for the Aviator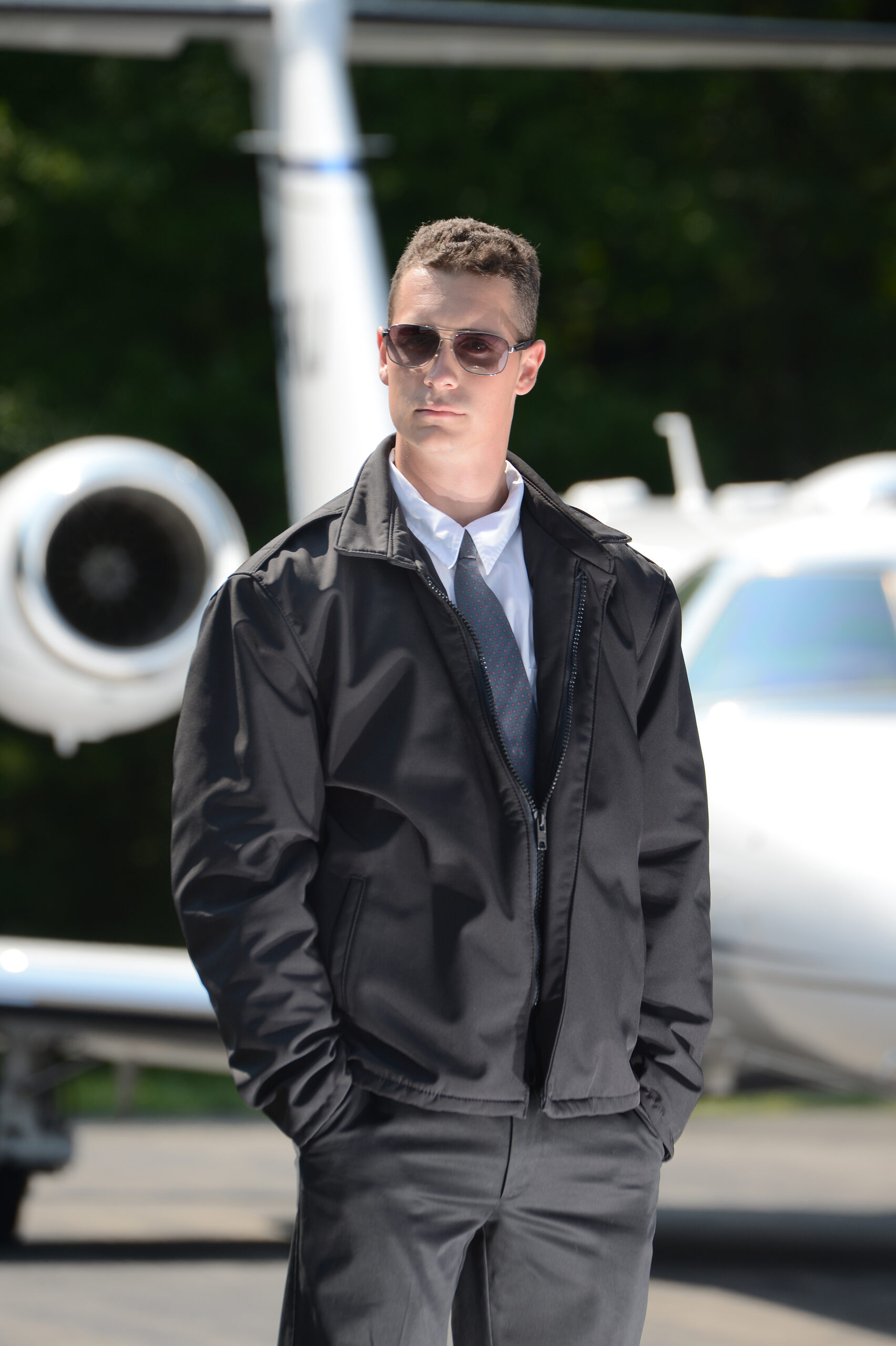 Wrap tape measure around widest part of chest underneath arms.  Should be done wearing a shirt similar to what you will be wearing with the jacket.  Round up to the nearest whole inch for maximum comfort.
This can be done two ways. 
Start in the center of the neck, wrap tape around the back side of arm with arm bent at 45 degree angle to the point where you want the bottom of the cuff to fall.
Start at the outside edge of shoulder and measure to where you desire the bottom of the cuff to fall.  This measurement should be taken with your arm    straight down by your side.
The measurement is taken at the base of the neck where the collar of shirt connects to the back panel.  Measure to where the bottom of the elastic waist band should.  Our guideline is that the bottom of the waistband fall just       below the opening of the wallet pocket in the back of the uniform pants.
OR to the middle of the slash pockets on the front of the uniform pants.  The jacket pattern is a bit longer in the front than the back due to the elasticized waist band.
Measurements For Professional Aviator and A2 Jackets
| | Shirt Size | Sleeve | Body Length |
| --- | --- | --- | --- |
| Extra Small | 30-32 | 32″ | 23″ |
| Small | 34-36 | 32 3/4″ | 24″ |
| Medium | 38-40 | 33 1/2″ | 35″ |
| Large | 42-44 | 34 1/4″ | 26″ |
| Extra Large | 46-48 | 35″ | 26″ |
| 2XL | 50-52 | 35 3/4″ | 27″ |